Capabilities | Package Development
Plastek's Research and Development personnel are constantly innovating new products through a multi step creative process. New designs are continually being invented for the company's extensive inventory of stock products.
Plastek's R&D personnel are committed to provide consistent critical expertise to all aspects of each customer's development project.
• Research / Information gathering
– existing products, new technologies, assist in defining product with customer.
– mechanical/cosmetic/ergonomic etc.
• Assembly and 3D model development.
• Rapid prototype – SLS/SLA/FDM etc.
• Design/engineer for assembly and manufacture.
• Engineering completed during prototyping is applied to the production tool making phase to ensure minimal lead times and tooling costs.
The disciplines represented by Plastek's R&D personnel are wide ranging. Project management, product engineering, Injection molding, plant engineering, product cost studies, industrial design, and high level communication skill are all key parts of the repertoire.
Plastek Technology Summary
Creo 5.0 ptc
Plastek has been using Creo (ProE) for more than 20 years. There is connectivity from industrial design to tool manufacturing using Creo's moldsplit and ProManufactuing functions.
Functionality
CAD software used from project inception to completion
Benefits
All CAD is linked allowing for increased efficiencies and faster response times
Fusion 360
Used as a preliminary test before Ansys or Abaqus is used to reduce number of iterations in that software
FEM Cooling allows for full 3D waterlines to be used but there needs to be a model, using Fusion will simplify this process
Generative Design is available through fusion and will be covered during training.
Functionality
CAD translation / Simple FEA / Generative Design
Benefits
Easier transition between engineering software
Luxion Keyshot 8
Rendering software used for photo realistic images to convey shelf appearance
Used to animate assembly / functional use to convey more detailed information
Functionality
Rendering / Animation software
Benefits
Produce photo realistic images and animations to convey shelf impression
Simulia Abaqus 2019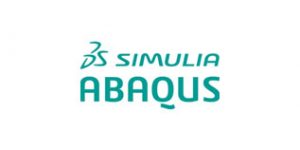 Abaqus purchased December 2018. Abaqus is a stress analysis software that can help predict problem areas in a part design and allow for modifications before a single real part is made.
6 – 7 engineers are learning to use software and incorporate Abaqus in the design process
Main users:
RD for part design finalization
Mold Design for tooling concerns
Functionality
FEA simulation
Benefits
Designs can be evaluated and refined before prototype / pilot tool phases
Autodesk Moldflow 2019
Software has been in use since 2010
Currently used from job to job basis
Plan in place to begin implementing full FEM analysis on all new projects
Will be used in conjunction with other software that are being purchased
Functionality
Mold filling simulation
Benefits
Designs can be evaluated and refined before prototype / pilot tool phases
Stratasys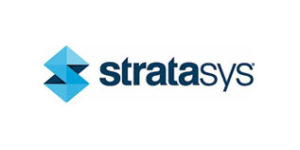 Plastek is currently building a prototype mold to build 3D design cavity and core for quick turn around.
Plastek is working on 3D printing with labels to show on market components
Plastek is currently capable of printing 3 different colors
Plastek is connected with a supplier that can print market similar designs.
Plastek is able to print over molded, soft touch and multi color components.
Functionality
3D printer
Benefits
Samples can be produced in house for evaluation in hours instead of days