Mold Design &
Manufacturing
Plasteks engineering team is made up of a cross functional group of package engineers, tool engineers, plastic engineers and mechanical engineers which collaborates with our customers to help develop concepts that will provide a robust, reliable and high-quality supply chain.
These concepts are then brought to life by developing it into prototype, pilot and/or production tooling.
Embracing the ideas and practice of implementing the latest innovation processes;
Our expert in-house design teams, perform with a extensive background and experience using the latest software and simulation technologies including:
• ProEngineer (3D Mold & Product Design)
• Expertise Mold Designers
• Autocad Mechanical Desktop
All CAD Engineering data is coordinated, organized and secured in a document database
Plastek Technology Summary
Creo 5.0 ptc
Plastek has been using Creo (ProE) for more than 20 years. There is connectivity from industrial design to tool manufacturing using Creo's moldsplit and ProManufactuing functions.
Functionality
CAD software used from project inception to completion
Benefits
All CAD is linked allowing for increased efficiencies and faster response times
Fusion 360
Used as a preliminary test before Ansys or Abaqus is used to reduce number of iterations in that software
FEM Cooling allows for full 3D waterlines to be used but there needs to be a model, using Fusion will simplify this process
Generative Design is available through fusion and will be covered during training.
Functionality
CAD translation / Simple FEA / Generative Design
Benefits
Easier transition between engineering software
Luxion Keyshot 8
Rendering software used for photo realistic images to convey shelf appearance
Used to animate assembly / functional use to convey more detailed information
Functionality
Rendering / Animation software
Benefits
Produce photo realistic images and animations to convey shelf impression
Simulia Abaqus 2019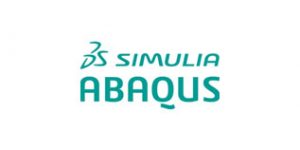 Abaqus purchased December 2018. Abaqus is a stress analysis software that can help predict problem areas in a part design and allow for modifications before a single real part is made.
6 – 7 engineers are learning to use software and incorporate Abaqus in the design process
Main users:
RD for part design finalization
Mold Design for tooling concerns
Functionality
FEA simulation
Benefits
Designs can be evaluated and refined before prototype / pilot tool phases
Autodesk Moldflow 2019
Software has been in use since 2010
Currently used from job to job basis
Plan in place to begin implementing full FEM analysis on all new projects
Will be used in conjunction with other software that are being purchased
Functionality
Mold filling simulation
Benefits
Designs can be evaluated and refined before prototype / pilot tool phases
Stratasys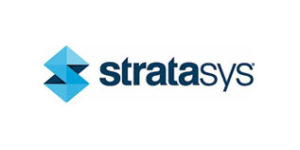 Plastek is currently building a prototype mold to build 3D design cavity and core for quick turn around.
Plastek is working on 3D printing with labels to show on market components
Plastek is currently capable of printing 3 different colors
Plastek is connected with a supplier that can print market similar designs.
Plastek is able to print over molded, soft touch and multi color components.
Functionality
3D printer
Benefits
Samples can be produced in house for evaluation in hours instead of days
Founded in 1956, Plastek is a world class injection and injection blow mold manufacturer, with three facilities employing over 125 toolmakers, engineers and project managers.
We have always employed the latest mold design, manufacturing and management technologies and processes. We pioneered what are now industry standards such as designing and building molds for in press maintanence, the concept of component interchangeability and management practices such as toolmaking apprenticeship and we are ardious in providing extensive training for all our employees.
All of this allows us to provide high quality, dependable molds with the most reliable and shortest lead times in the industry. We use a cad/cam system that is integrated throuhout the part design and mold manufacture process which provides for immediate updates and accurate record keeping of your valuable part and engineering files.
A complete, independent, and documented physical and functional inspection process to verify that prescribed production methods have produced an acceptable item as specified by engineering drawings, planning, purchase order, engineering specifications, and/or other applicable design documents.
To provide objective evidence that All Engineering, design and specification requirements, including process and manufacturing validation are understood, accounted for, verified, and documented.
Statement for First Article
Our First Article department is dedicated to building a positive relationship with our customers through our many value added services. A seamless line of communication is essential and can be achieved by working with The Plastek Group, an extremely integrated company.
With pride, Plastek contributes to the satisfactory development of customer specifications, with each step of the process.
Continuity is guaranteed with direct access to your Sales & Customer Service Representative, R& D Team, Tooling & Engineering, Part & Mold Designers, Project Managers, and all Production Departments. Erie, PA is the home base for our Tool Shops, which support the mold builds, and therefore, all First Article Operations for Plastek USA, Plastek UK, Plastek de Mexico, and Plastek do Brasil.
When do we do First Article
Initial sample (prototype or production)
A change in the design that affects fit, form, or function of the product
A change in manufacturing sources, processes, inspection methods, tooling that can affect the fit, form, or function of the product.
A lapse in the production of the product for a period of time usually specified by the customer.
Application and Removal Forces
Destructive Testing
Torque Testing
Breakage Tests
Vacuum Testing
Strength Tests
Leak Testing
Air Flow