The Plastek Group is committed to the best humane workplace practices.
Our goal is to continuously improve our Human Resource policies and procedures through education, training, communication, and employee involvement.
Growing Personally & Professionally
As Plastek grows, it is important to build upon the proud reputation that has been achieved in the areas of safety, quality, price, delivery and service.
The effective use of Plastek's facilities, equipment and processes are possible only through people working together for a common purpose. It is the success of this effort that allows us to achieve the better things in life for which we strive.
We are committed towards developing and maintaining a positive relationship with each employee and providing a working environment that assures natural outcomes of a satisfied customer, a profitable company, and a safe and successful employee. We maintain this positive relationship in the following manner:
– Striving to provide steady employment, training in safe work practices, fair and equitable treatment and equal opportunity for advancement.
– Offering a competitive benefit package.
– Maintaining open, two-way communication.
– Encouraging the employee to suggest improvement in all aspects of their jobs and processes.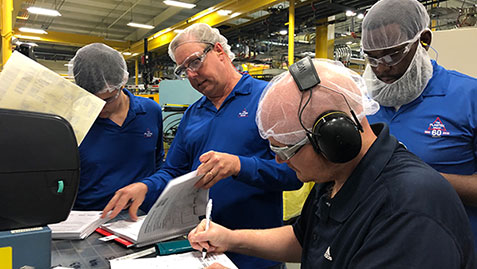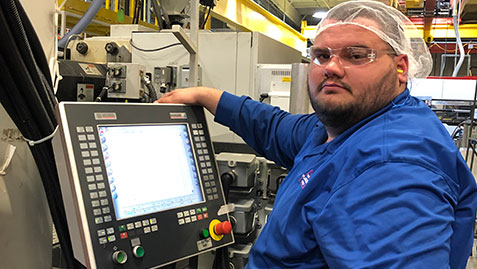 The Plastek Group headquartered in Erie, Pennsylvania is a world class manufacturer of plastic products for the consumer packaging, food and beverage and medical industries. The Plastek Group has additional locations in North Carolina, the United Kingdom, Brazil and Mexico.
We offer an excellent career opportunity to work for a world-class multi-national manufacturing company with a competitive salary and benefits package.
Paid Vacation, Personal Time & Holidays
Medical, Rx, Dental, & Vision
401(k), 401(k)Match & Profit Sharing
Life & Disability Ins. (STD & LTD)
Learn more about the Plastek Group on YouTube. Search "Plastek" for informational videos on company locations, products, processes, history and more.
For Human Resources Contact:
Qualified candidates are encouraged to mail or email their resume and salary
requirements to :
Plastek US Sites & Corporate Offices
Plastek HMD, North Carolina
reclutamiento@plastekgroup.com
United States Online Application
Brazil Online Application
Mexico Online Application