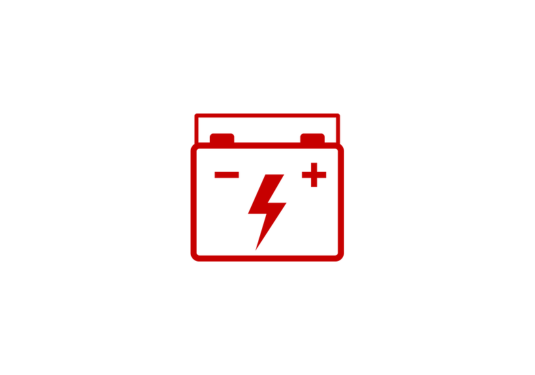 The Plastek Group
Source Battery Casing and Carrying Solutions Here
Batteries are a product that many consumers struggle to store, making battery casing and storage containers a big seller. These storage solutions offer an organized way to store batteries that protects them and makes them easy to access. Plastic components are also a critical element for safety, as these parts support shock absorption and grounding.
Battery casing and handling solutions play an essential role in many industry segments, including:
Aerospace
Automotive / Recreational (ATV/UTV) Vehicles
Electronics
Energy Storage
Military Defense
Others
Contact Us
The Plastek Group
Types of Battery Storage Containers, Components, or Accessories
The Plastek Group has custom product design and development capabilities that allow us to offer the battery market many types of battery accessory, component, and storage solutions that can be beneficial for both residential consumers and industrial applications. Examples include:
Battery Trays and Housings: Battery trays and housings are most commonly found in vehicles for protection, but they can be used for many types of batteries. In the event of leaks, these housings keep the battery cells contained and prevent damage to surrounding circuitry and equipment.
Battery Straps and Handles: Large vehicle batteries often feature straps or handles for easier transportation and installation. The bulk of these larger batteries can make them unwieldy, but detachable straps solve the problem in seconds.
Battery Terminal Covers and Shields: Battery terminals are the electrical contacts that deliver power from your battery to a system. Contact with these points is essential, but these small components can also spark or short, causing major safety and functional issues. With covers and shields for these parts, you can contain any sparks or shorts and prevent the problem from spreading.
Shock-Absorbing Separators, Gaskets, and Casing Components: Many lithium ion batteries have plastic components like gaskets and separators for their shock-absorbing capabilities. Plastic has excellent shock absorbance to protect the battery from accidental shocks and support the product's longevity.
Wall-Mounted Storage: A wall-mounted battery housing can be an excellent storage option for keeping in utility closets or garages. These containers can have ample storage space for all types of batteries with included wall-hanging hardware. A plastic cover keeps everything secure and protected from the elements.
Compact Cases: Small pocket-sized battery cases are a great option for traveling or keeping tucked away. These compact cases typically hold a small quantity of standard batteries like AA or AAA.
Battery-Specific Cases: You might prefer a battery case for certain types of batteries. For example, AA or AAA battery storage containers are often beneficial to the average consumer since they are common batteries for household items. You might also want battery storage for small watch batteries, which are easily lost or misplaced.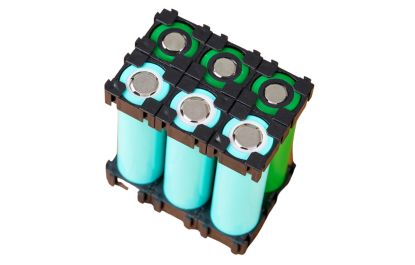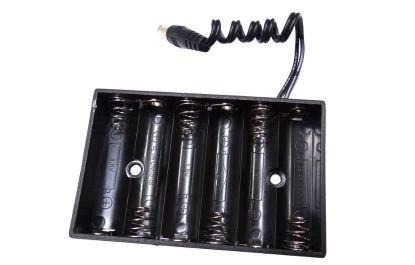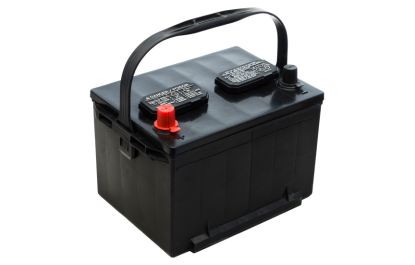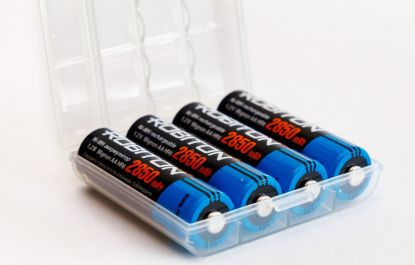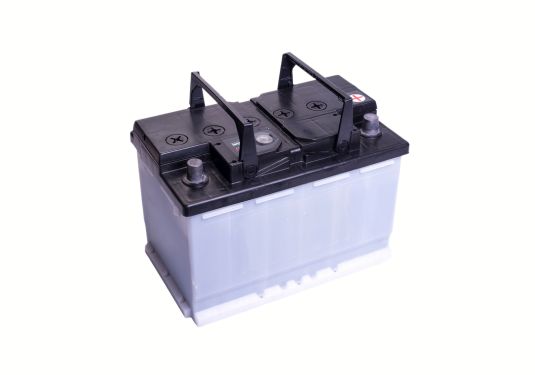 The Plastek Group
How to Choose Battery Storage Packaging: 4 Things to Consider
When deciding what type of storage system you would like to create, consider the following:
Storage Best Practices: Batteries are sensitive products that can corrode when stored improperly. Your battery housing must factor in the best storage practices to support battery longevity. General factors to keep in mind are protecting the batteries from moisture and ensuring they are stored in a flat and stable location.
Battery Type: Understanding what type of batteries you want your storage container to carry will guide the design. The packaging is more straightforward if you want uniform storage for one type of battery. Storing multiple battery types will require different-sized sections.
Size: Consider what type of storage your consumers are searching for. Do they want a large stock of batteries to keep at home, or are they looking for something more portable? Answering this question can help you determine what size your storage system should be.
Features: Your battery storage system can have a plastic lid that latches into place, carrying handles, or wall-mounting pieces on the back. These features relate to user experience. Think about what features will make your storage containers most appealing to your buyers.
Request a Quote

Request a Quote Today
The Plastek Group collaborates with your team to create custom packaging solutions. If you're looking to design battery storage packaging, we're happy to take on the project. Request a quote today for more information.