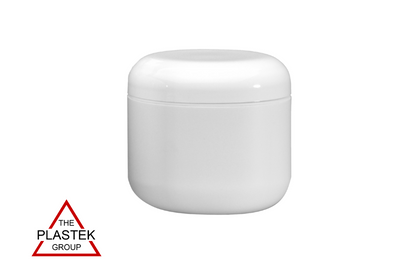 The Plastek Group
Round Base Jar Containers
Ideal for storing and displaying products such as cosmetics, food, and small household items, round base jars are a practical and attractive packaging option. Round base jars have rounded edges to provide a more organic feel to the packaging's design. These jars are valuable in many industries, including personal care, health and beauty, and home care. Popular products for these jars include skin care products, cosmetics, and lip balms.
Brochure
The Plastek Group
Types of Round Base Jar Containers
Our round base jar designs include two options: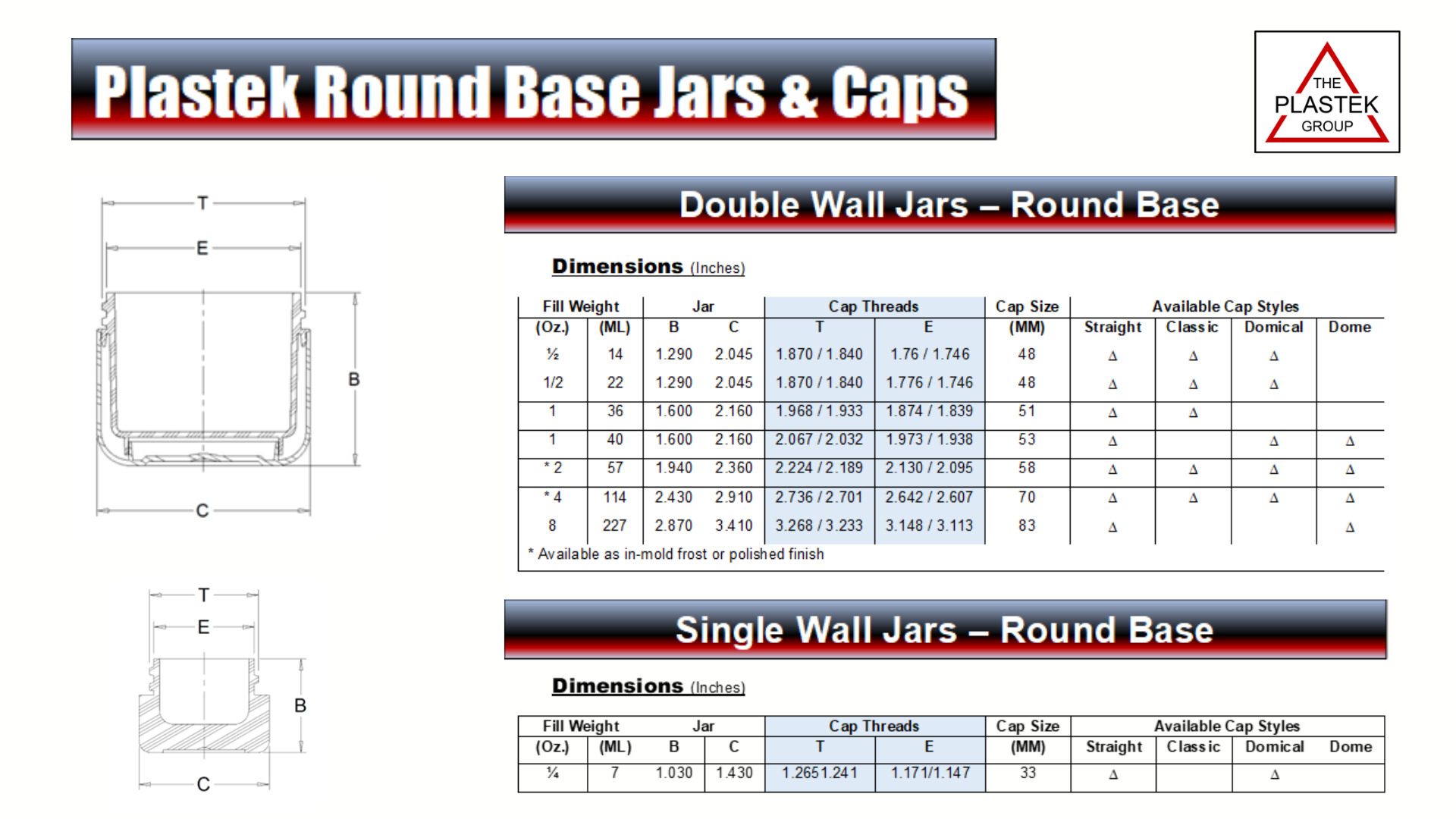 Single Wall: Single wall round base jars work with a diverse range of products. Choose from polypropylene (PP), polystyrene (PS), or styrene acrylonitrile (SAN) resin material for your jar. Finishes include organic frost and smooth.
Double Wall: Round base double wall jars have an interior jar that holds the product, and an exterior jar that encases the inside layer. This design adds an extra layer of protection for products that need it. All interior jars are manufactured with polypropylene, and the exterior jars can use the same three plastic types as the single wall design. Finishes include in-mold frost, organic frost, and smooth.
Our stock round base jar designs also feature four complimentary cap designs:
Classic: Slight rounded top with straight sides.
Straight Side: Thinner height cap with straight sides and a flat top.
Domed: A flat top with fully rounded edges.
Domical: Half rounded corners for a design between straight side and domed.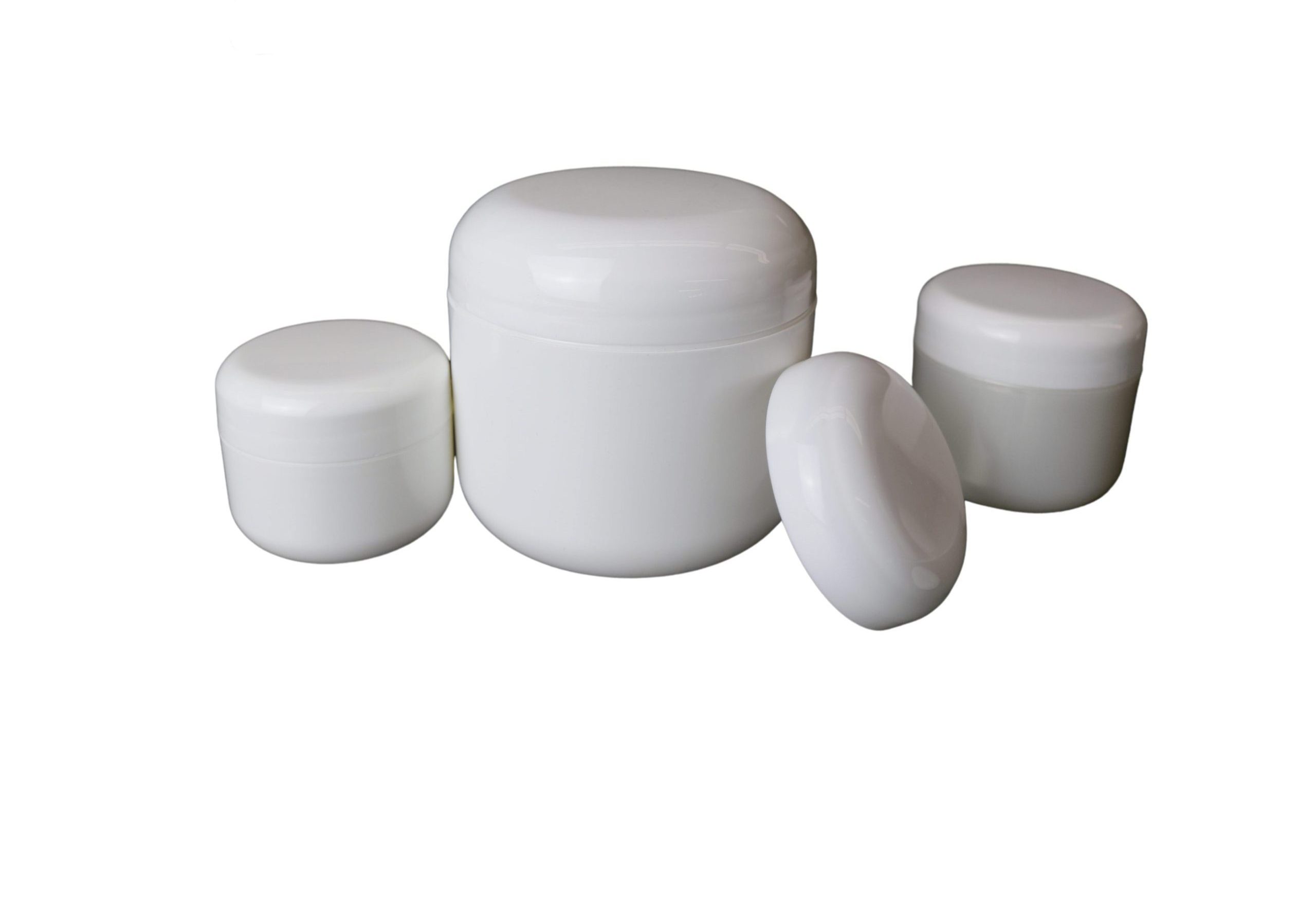 The Plastek Group
How to Choose Round Base Jar Containers for Your Application
Think about the following factors when selecting your jar design:
Product Requirements: Consider how sensitive your product is to the elements. If your product is sensitive to temperature changes or oxygen exposure, the double wall jar is the better option.
Branding: Our different cap designs and finishes can give your product a different feel. Think about what design elements reflect your brand to make your product recognizable to consumers.
Product Use: Product amount and frequency of use will help you determine what size jar your consumers need. For example, lip balms are used in smaller quantities, while body lotions are used in larger quantities.
Contact Us

Request a Quote for Round Jars
The Plastek Group offers a series of stock round jar designs to suit your applications. Request a quote today to learn more and start collaborating with our team.