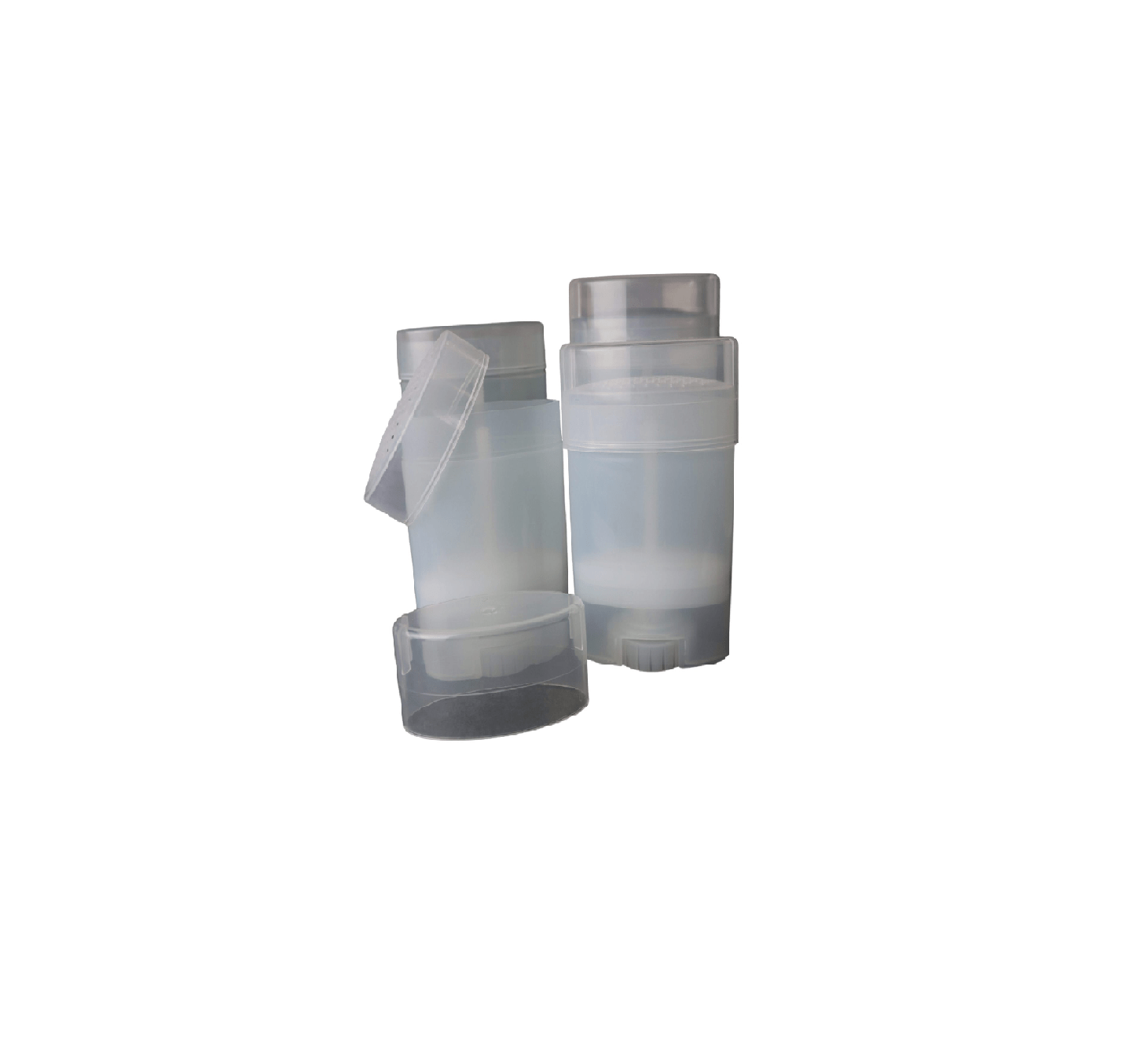 The Plastek Group
High-Quality Gel Propel/Repel Sticks Available
Soft solid propel/repel sticks are designed for products like soft deodorants and other personal care and beauty products that won't solidify fully when cooled. Since these products do not keep their shape, a specialized applicator is needed to control the amount of product used.
The Plastek Group offers stock propel/repel designs for gels and soft solids. This plastic packaging uses an internal screw to push product up, while a perforated applicator supports clean application.
Brochure
The Plastek Group
Types of Gel Propel/Repel Containers
Plastek has two stock designs for soft solid propel/repel containers: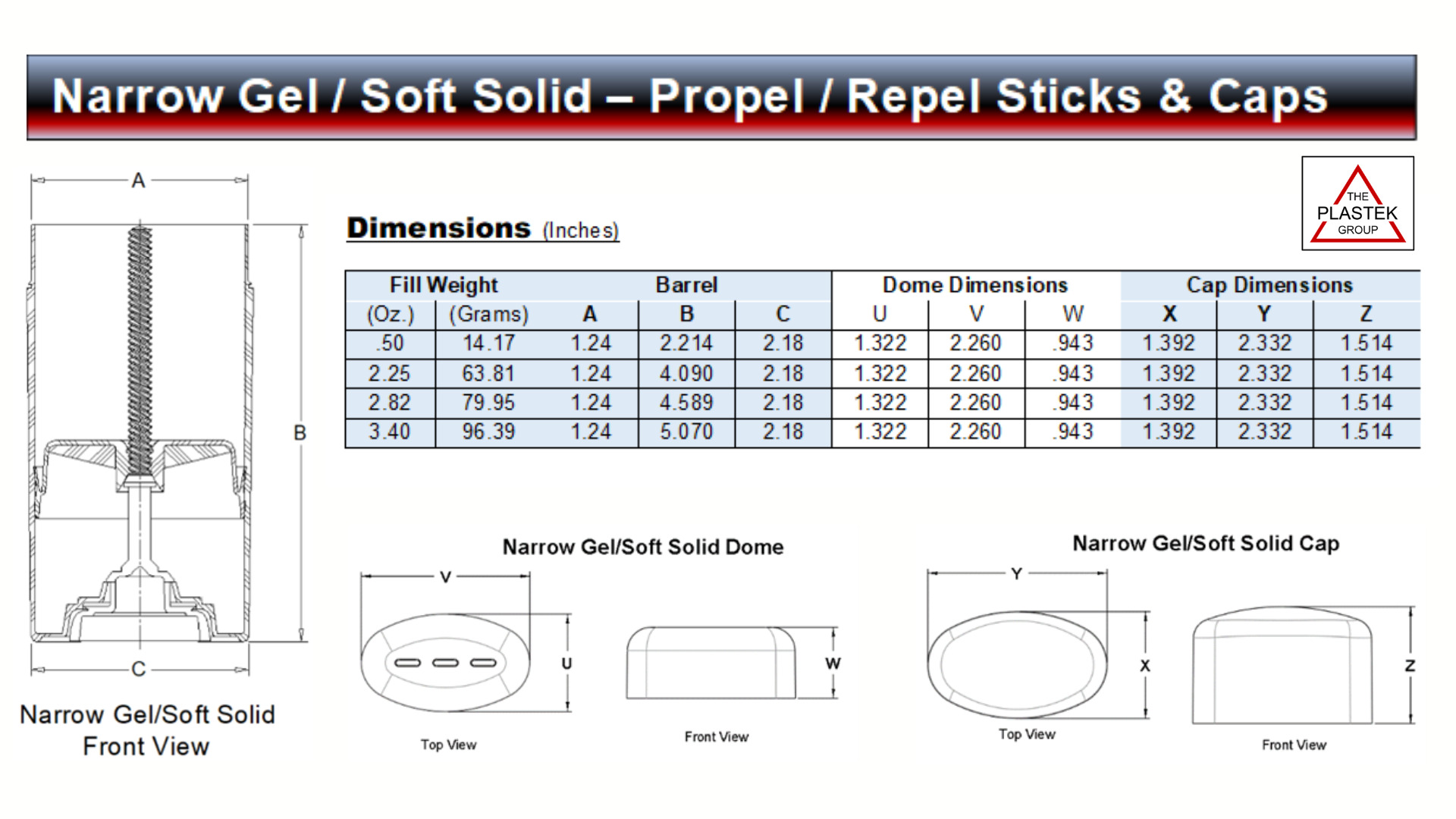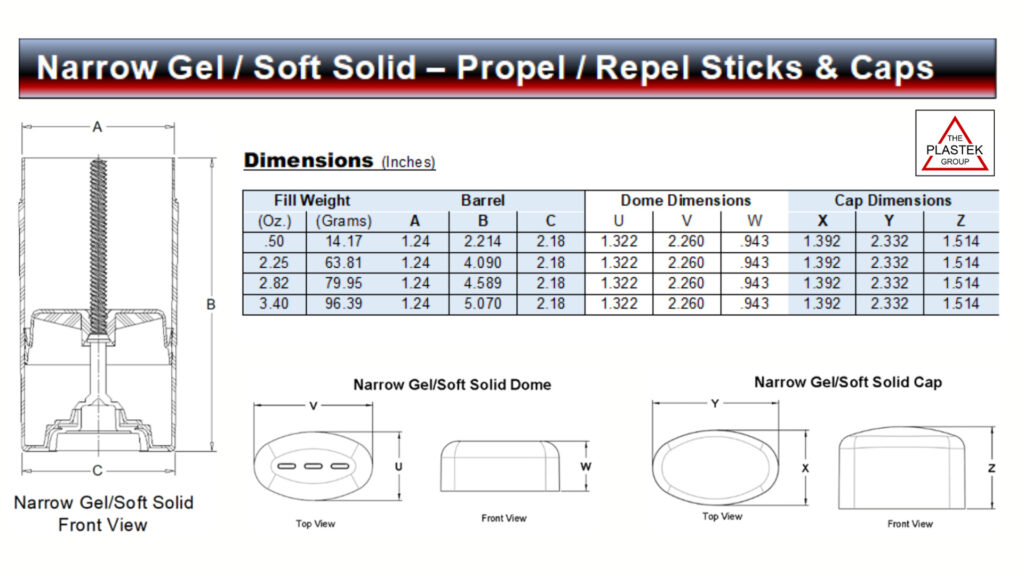 Narrow: Our narrow gel propel/repel sticks feature a slimmer design with three small slits, in the dome covering. This dome design ensures users have control over the amount of product they use. Fill weight for the narrow design is 0.5 ounces to 3.4 ounces.
Both design options are made from injection molded plastic. The
barrel, screw, dome, and cap are made from polypropylene (PP), and the platform is made of high density polyethylene (HDPE). Decoration options are available upon request. Both options are top fill only.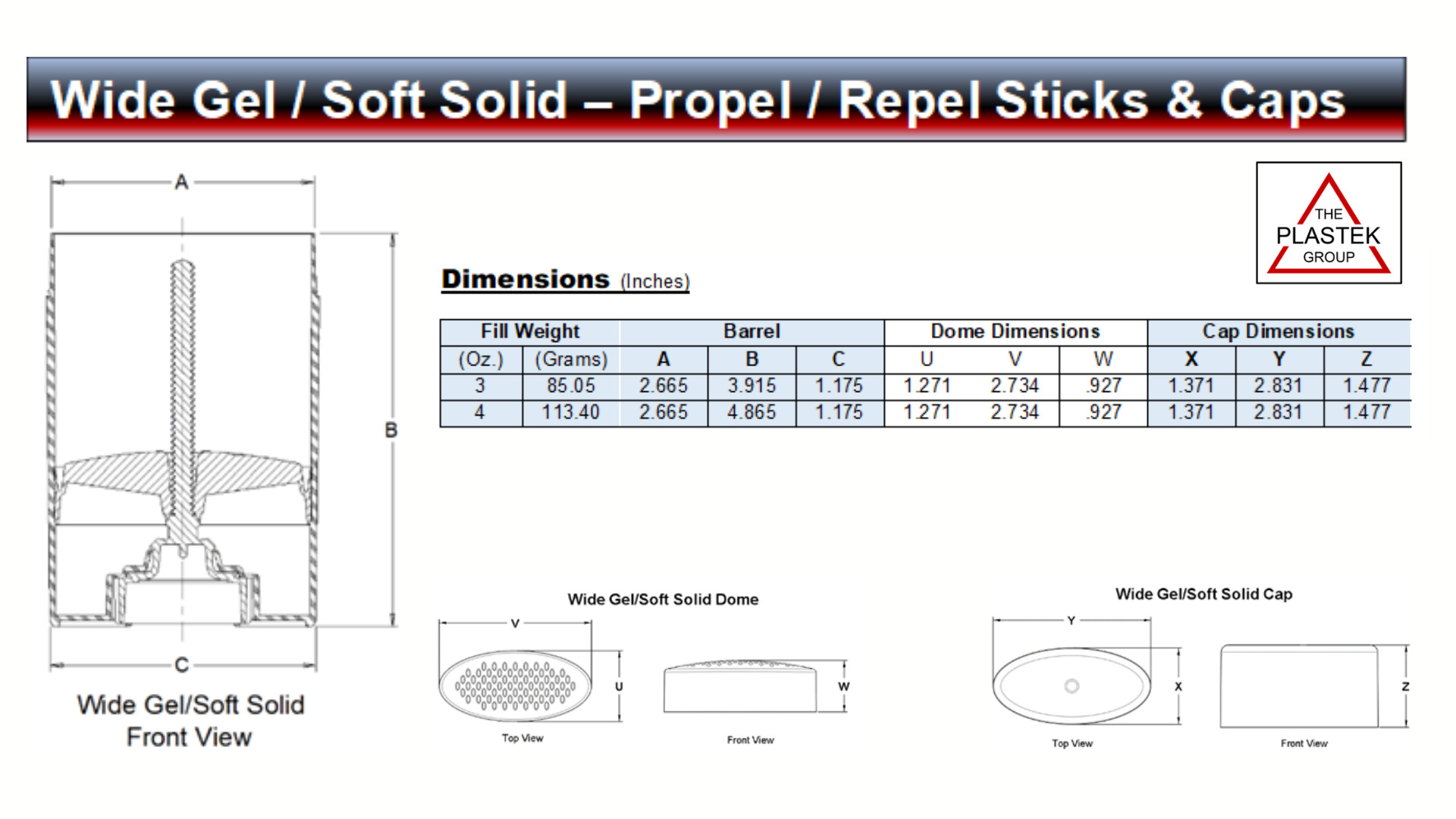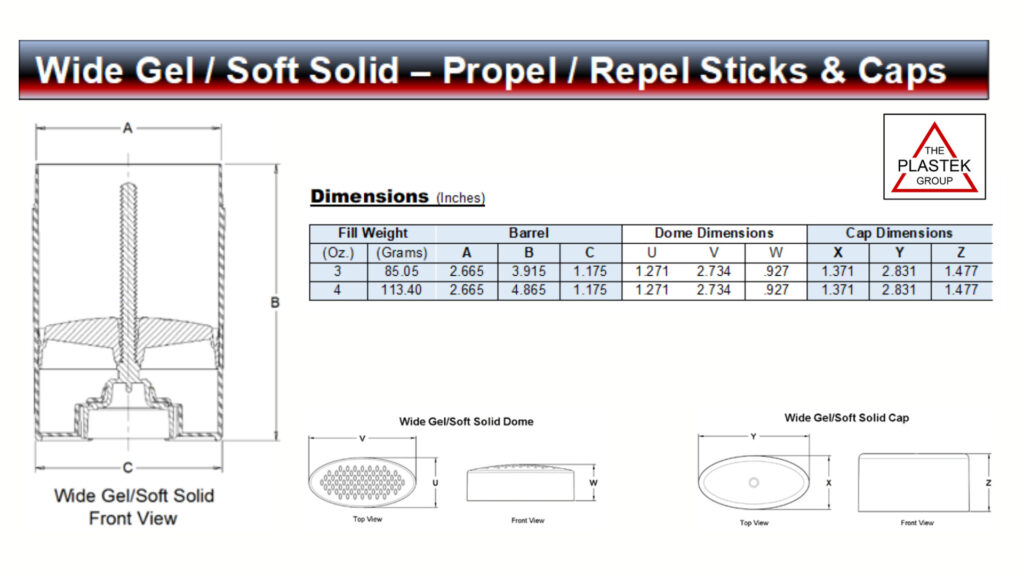 Wide: The wide soft solid stick design uses a series of small holes for product to push through, offering more product coverage than the narrow design. Fill weight for the wide design is 3 or 4 ounces.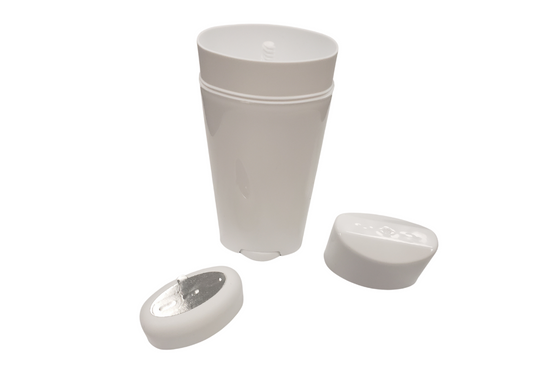 The Plastek Group
How to Choose Gel Propel/Repel Sticks for Your Application
With the two options for our gel propel/repel sticks, you want to consider your product and audience requirements to determine the best configuration. Think about the following:
Product Use: Your first consideration should be how your product is used. How much of the product will consumers need during a single use? Products that require a small amount for each use can benefit from the narrow design. The three slits for the gel to push through give users control over how much they get per twist.
Size: The size of your packaging correlates to how much product a person would reasonably need for a single purchase. For example, deodorant would likely be best in the wide stick design because it's a product used every day. Our narrow design is better suited to products that are used less frequently.
Gel Consistency: Our gel sticks are suitable for a wide range of soft solids, but consistencies can vary. Consider how your product's consistency will perform with each dome style. Does one control mess better than the other? Would one design offer a better user experience?
Our team is happy to work with you to find the right stock design for your needs. Tell us about your product, and we'll guide you in the right direction.
Contact Us

Request a Quote for Gel Propel/Repel Sticks
Source high-quality plastic packaging for your products from The Plastek Group. We have developed our stock designs with versatility and usability in mind. Request a quote or contact us today for more information.