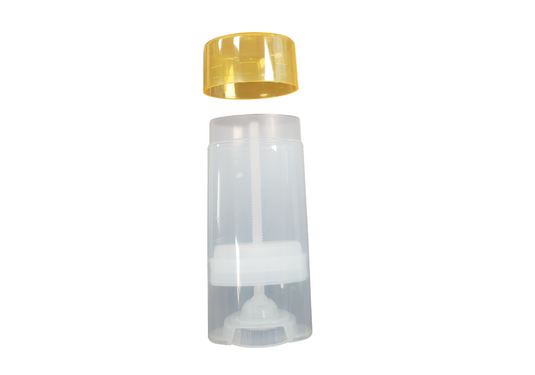 The Plastek Group
Oval Propel/Repel Sticks Available
Oval propel/repel sticks are popular packaging choices for deodorant and antiperspirant. The oval container design is most associated with these products for consumers. This plastic packaging also works well for other solid products in the personal care and beauty industries. These sticks feature an easy-to-use twist-up mechanism to raise and lower product as it's used.
Brochure
The Plsatek Group
Types of Oval Twist Up Packaging
Plastek offers two main types of oval twist up packaging: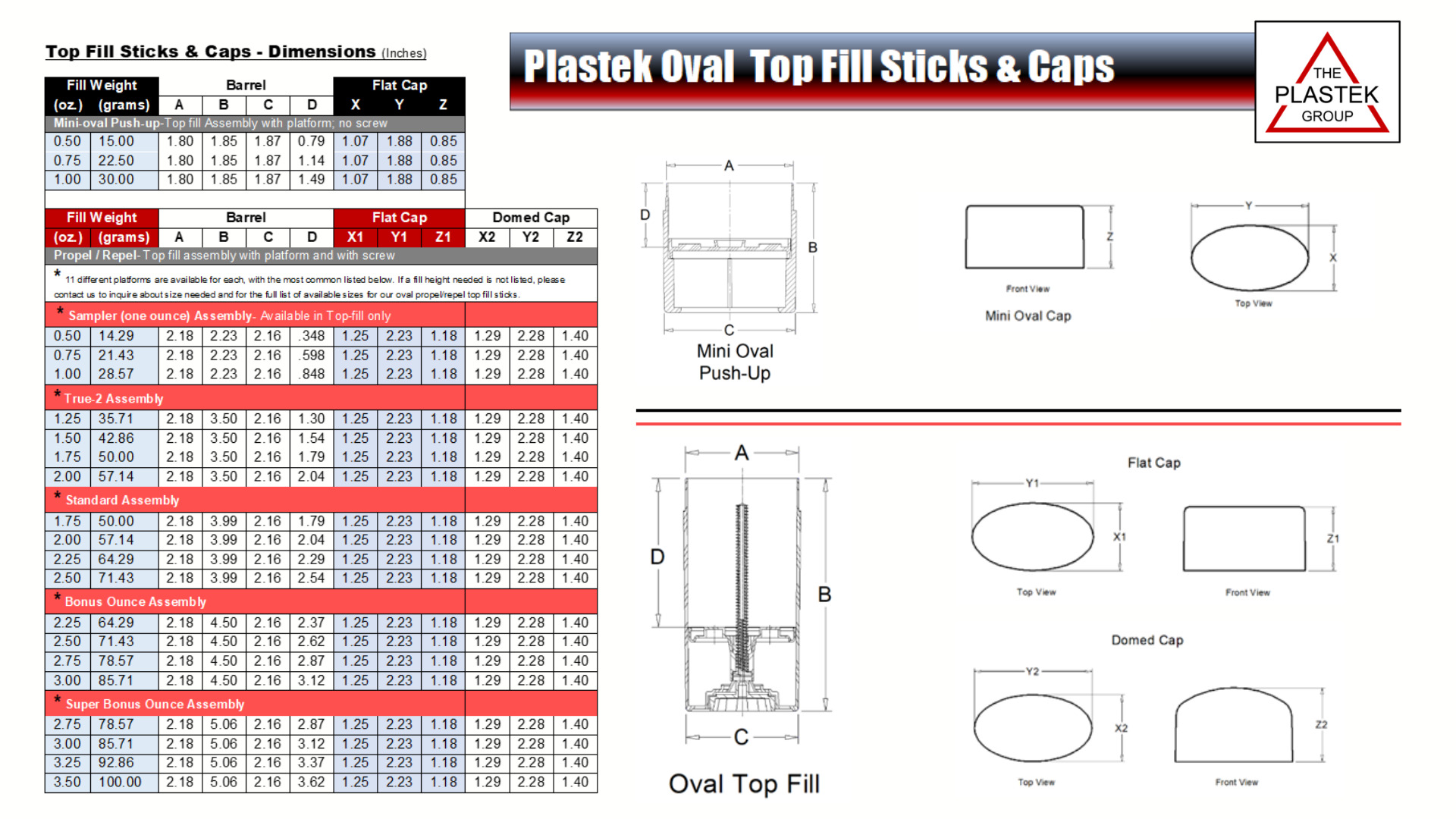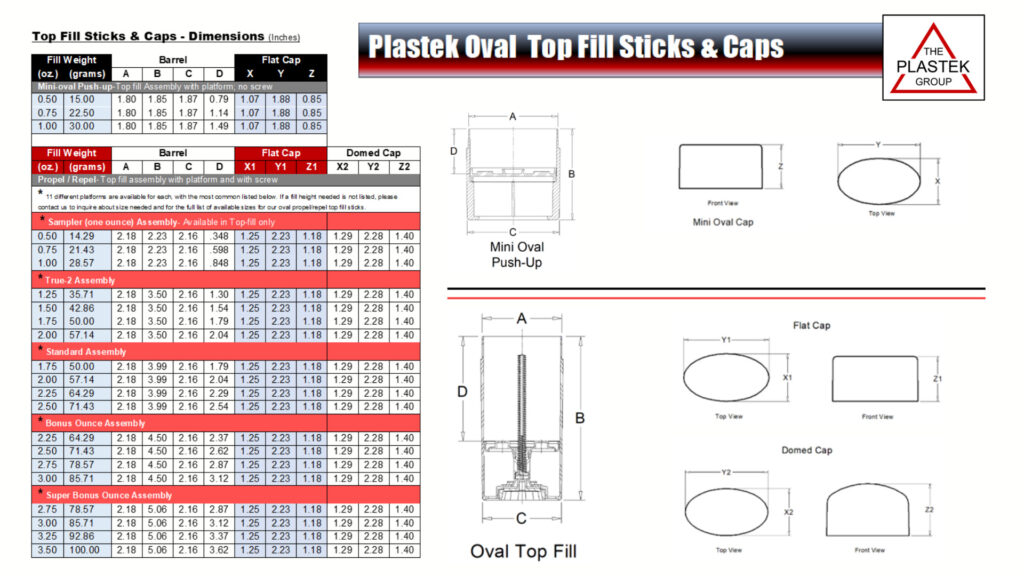 Top Fill: Our top fill oval sticks primarily use the propel/repel mechanism with a center screw that moves product up and down. We also carry mini oval packaging options ranging from 0.5 to 1 ounce with the push-up style. In this design, a small platform pushes product upward.
All of our oval propel/repel sticks use polypropylene (PP) for the barrel, cap, and screw. The internal platform is made from high density polyethylene HDPE. We use a precision injection molding process to achieve precise dimensions. Choose from domed or flat caps for your oval packaging.
Bottom Fill: Our bottom fill oval twist-up sticks exclusively use the propel/repel mechanism. These oval containers have two fill holes located on the bottom, which can be more favorable for your workflow or product properties. Small plastic plugs keep product in place as it.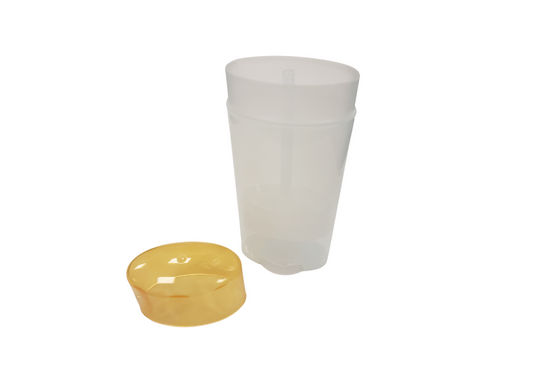 The Plastek Group
How to Choose the Best Oval Propel Packaging for Your Application
When selecting the packaging for your product, consider the following:
Product Characteristics: When choosing between top fill and bottom fill, determine your products' behaviors and how they will affect the packaging process. Some products are more prone to frothing when filled from the top, like certain cosmetics, which can affect the solidification process and prevent a smooth solid. Bottom filling can prevent frothing for a smooth final product.
Size: Some products are best sold in larger quantities than others. However, if you're looking for very small quantities, our top fill packages offer as small as 0.5 ounces. This size is preferred for specialty products or travel-sized products.
Branding: With our oval propel/repel sticks, you can choose packaging color. Our standard options are natural and white, but we can also create custom colors. Consider how you'd like to portray your brand when selecting this design element.
Our team can help you understand your different design options, so you can choose the best packaging for your product.
Contact Us

Request a Quote for Propel/Repel Oval Packaging
Source high-quality plastic packaging from The Plastek Group. With our stock designs, you can create functional and branded packaging for your products. We can collaborate with you for custom packaging if you're searching for something more unique. Request a quote today for more information on our oval twist up deodorant sticks. Get in touch with our team to discuss other design opportunities with our experts.