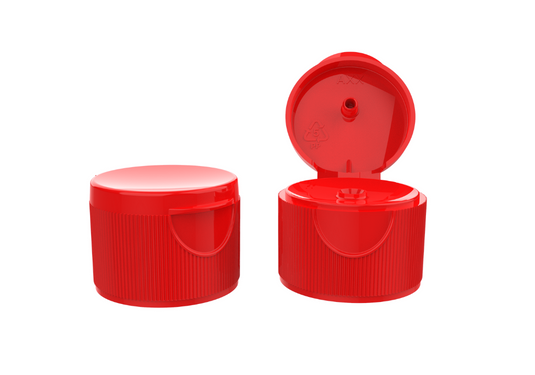 The Plastek Group
Source Flip-Top Closures Here
Flip-top closures are excellent cap designs that work well for various products. These closures are often found in health and beauty and personal care items, such as shampoos, hand sanitizers, and lotions. In the food and beverage industry, they are used for condiments, dressings, and sauces.
Brochure
The Plastek Group
Types of Flip-Top Caps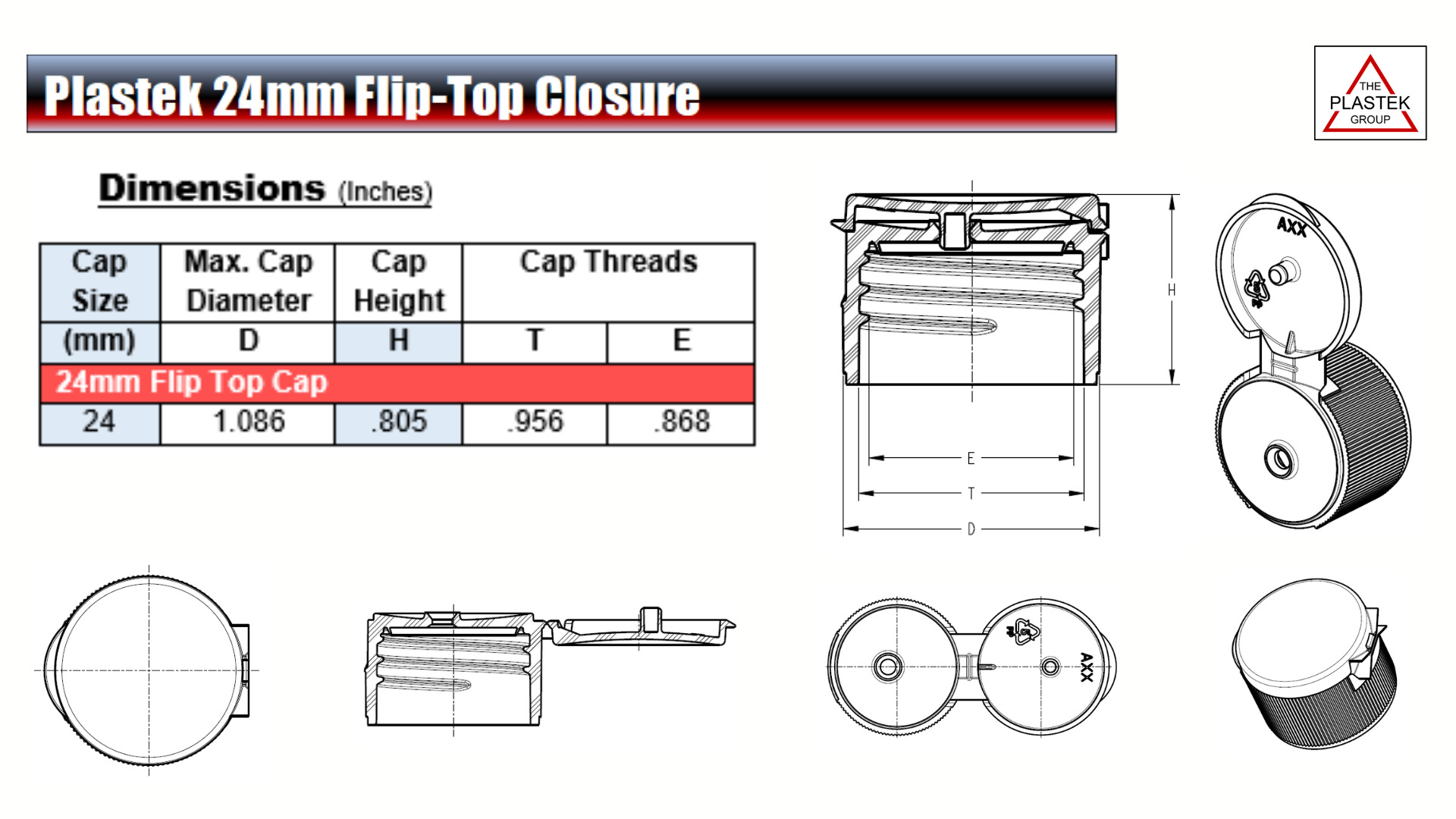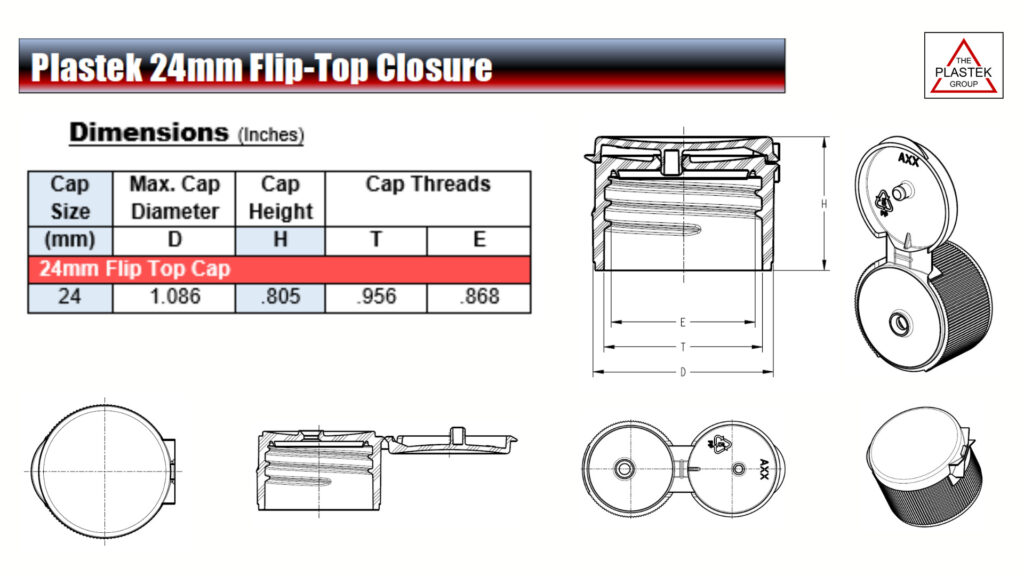 Flip-top closures offer a 2-in-1 secure closure and dispensing spout that's valuable for a wide range of products. Our two stock designs are:
24mm Flip-Top: Our 24mm flip-top bottle caps are the smaller of our two stock designs in this category. The height of this cap measures just over 0.8 inches and has a tight arrangement of threads inside for a snug fit on smaller bottles.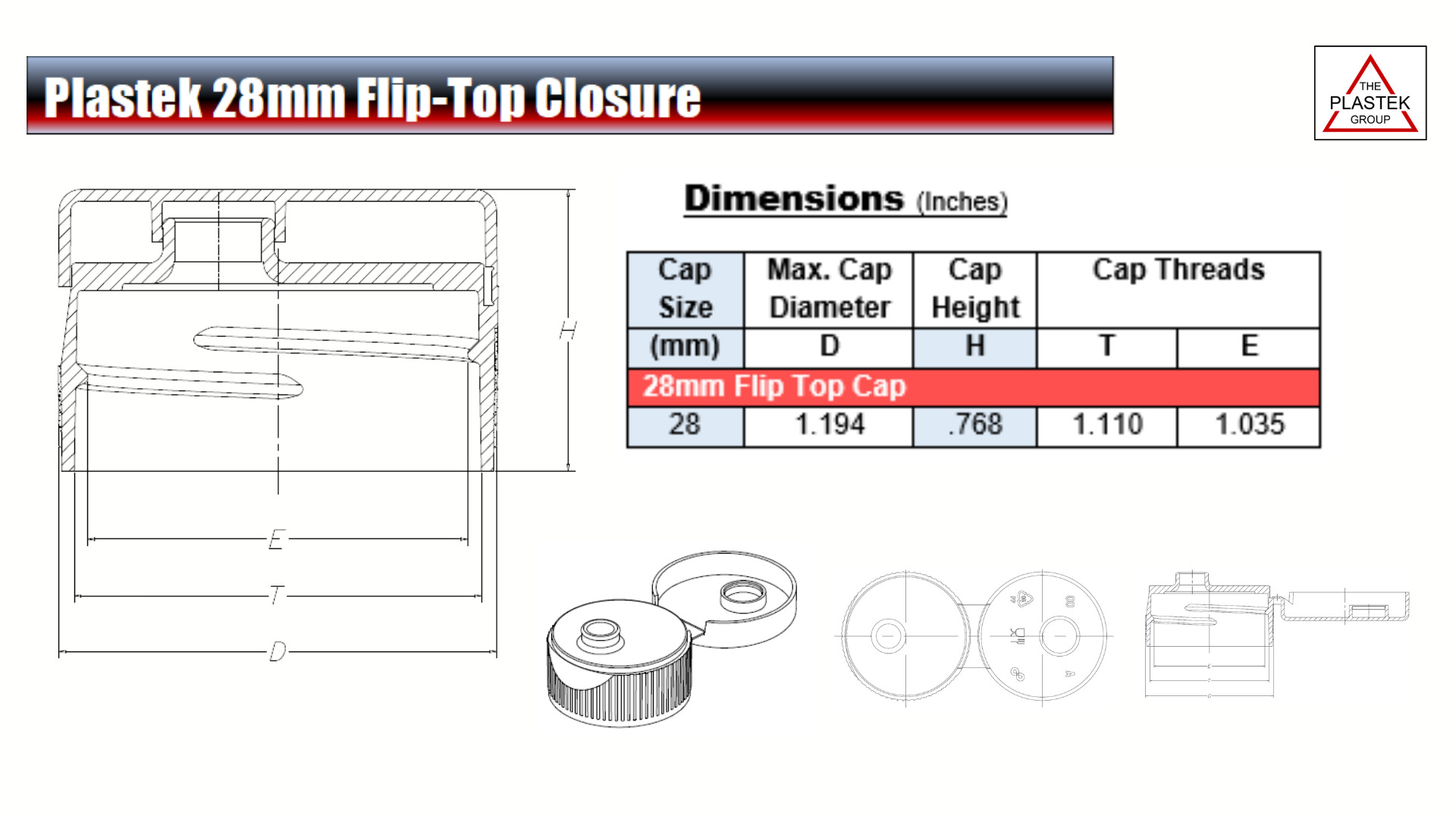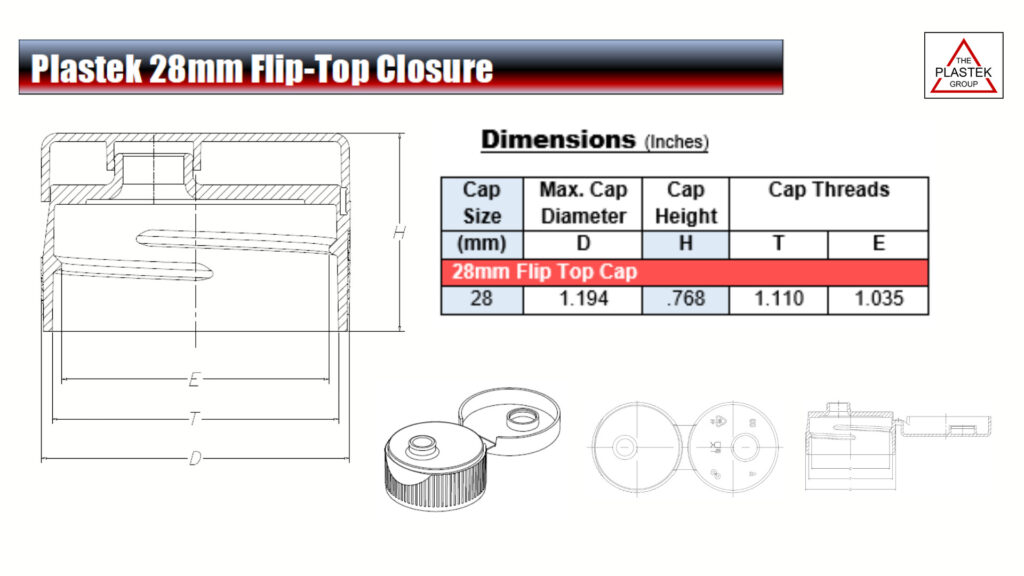 28mm Flip-Top: The 28mm flip-top cap has a slightly wider diameter with a more squat design. The cap is about 0.76 inches tall and has wider threads that are more suitable for larger bottles.
Both flip-top cap designs feature a hinge with a ribbed circumference to make unscrewing the cap easier for users. We injection mold these caps with polypropylene (PP).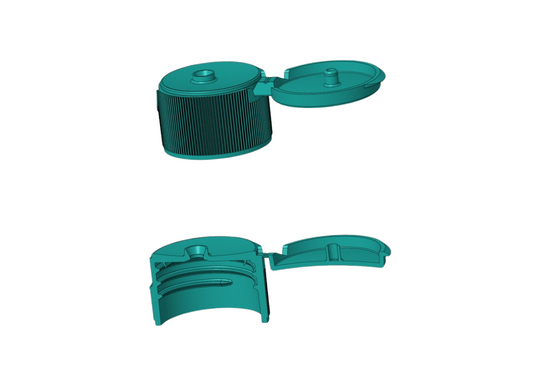 The Plastek Group
How to Choose Flip-Top Closures for Your Application
Our stock flip-top cap designs are ideal for a wide range of products. Before selecting your closure, consider the following:
Product Quantity: How much will your consumers use at one time? Our 28mm caps have slightly larger spouts that make it easier to get out larger amounts of product. In contrast, our 24mm design is more suited to products used in small quantities, like hand sanitizer.
Bottle Design: How will your cap choice fit with the design of your bottle? Each stock design has a maximum diameter it will fit on. Make sure your closure works with your bottle to create a cohesive and functional final product.
Contact Us

Contact Us Today to Request a Quote for Flip-Top Caps
Want to learn more about including flip-top caps in your packaging design? Request a quote today for more information.