PIA Processor Of The Year 2023 
Our UK team was honoured to attend the prestigious Plastic Industry Awards at the Intercontinental Hotel in London on Friday, 17th November. The event celebrated innovation and excellence in the industry and recognised outstanding individuals and organizations for their contribution.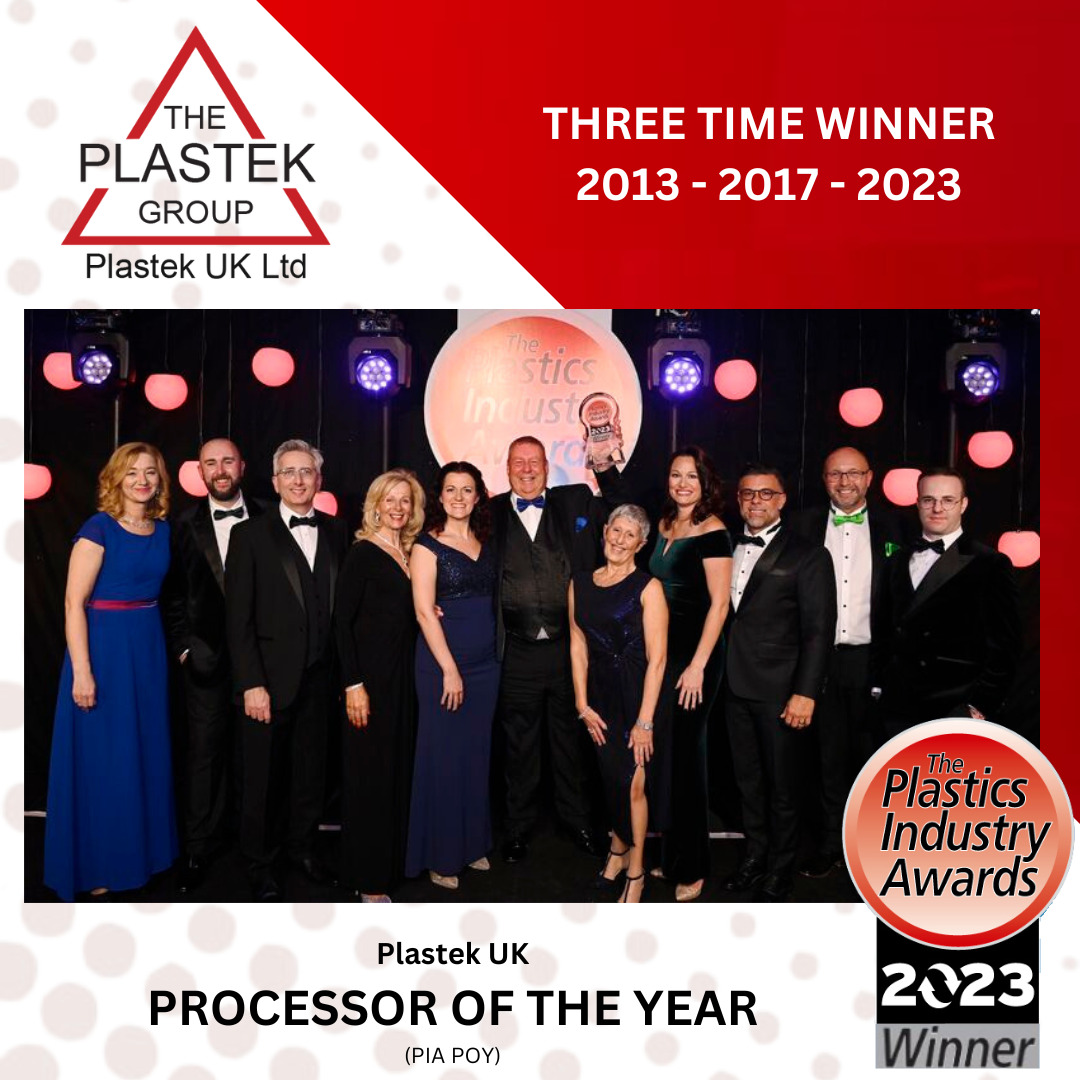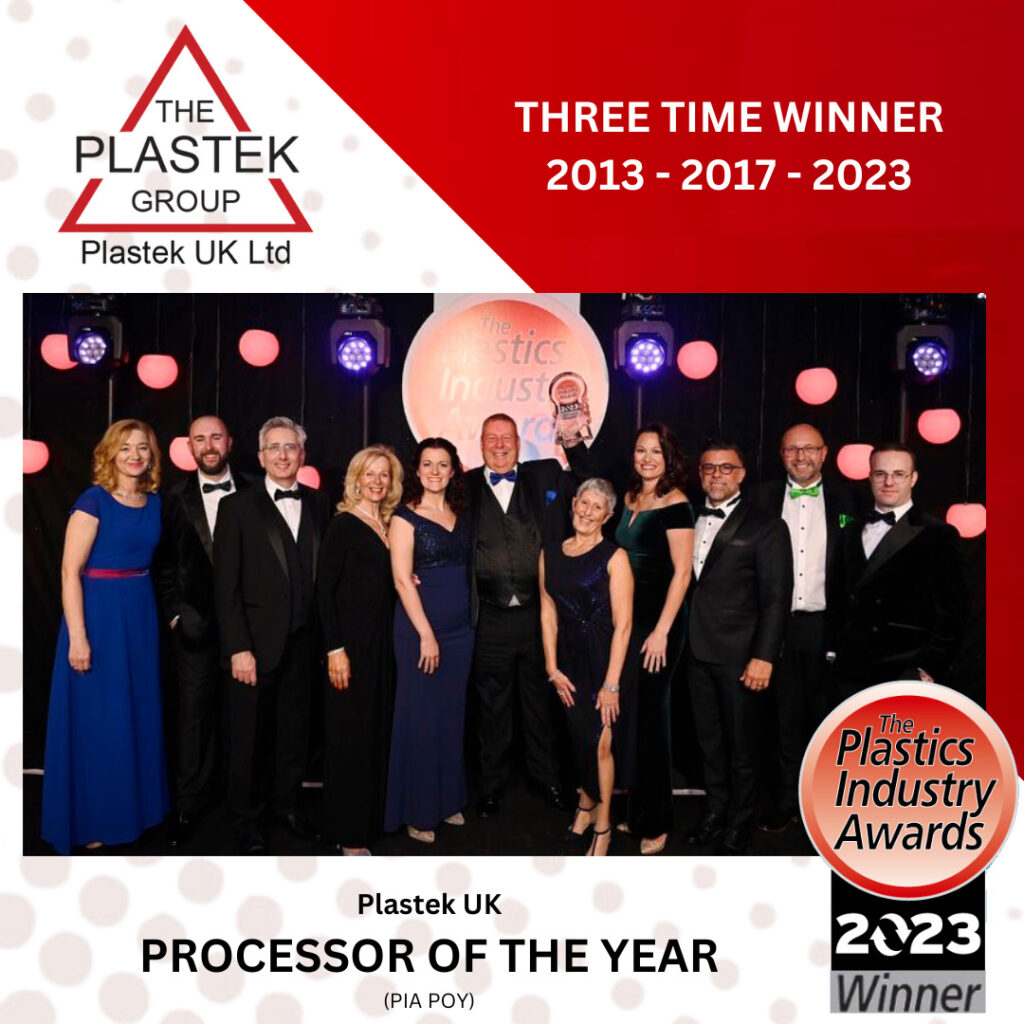 We are thrilled to announce that Plastek UK was awarded the prestigious title of Processor of the Year. This is a remarkable achievement, and we extend our heartfelt congratulations to the entire UK team for their dedication and hard work that made this possible.
This award is a testament to our commitment to delivering exceptional service and products to our clients. We are proud to be recognised among the best in the industry, and we will continue to strive for excellence in everything we do.
We would also like to acknowledge Danielle Harkness for Unsung Hero and Daniel Kelk for Rising Star, who were both finalists in their respective categories.
– Mick Shaw,
V.P. Plastek Europe
www.plastekuk.com
The Plastek Group Linkedin Announcement
Plastics Industry Awards Linkedin Announcement
Plastics Industry Award Winners 2023