Tooling Divisions Of The Plastek Group Announce Major Equipment Purchase
Tooling Divisions Of The Plastek Group Invests For Additional Capacity with Cutting Edge Equipment From Sodick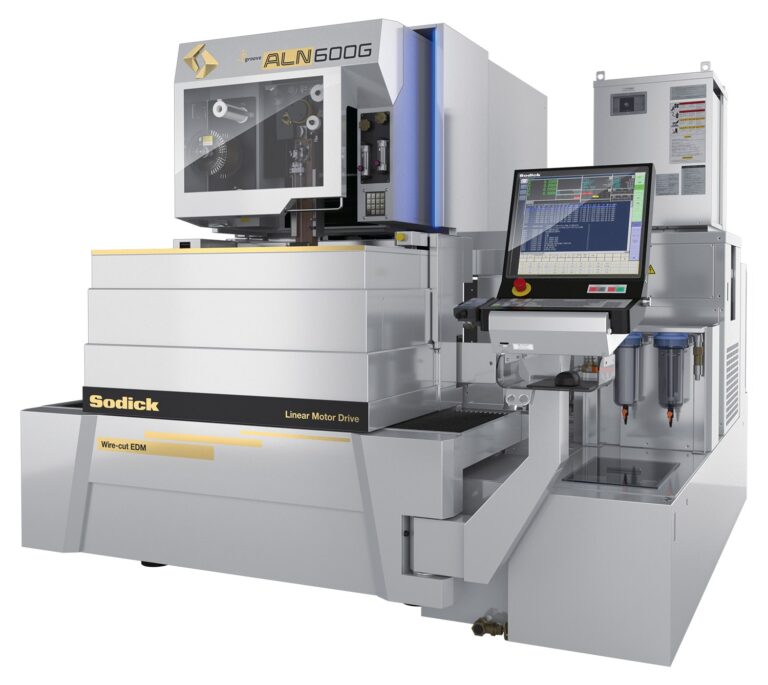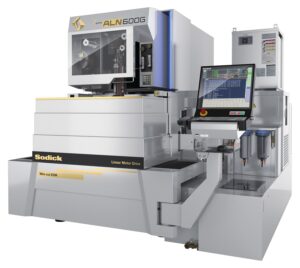 The Plastek Group is excited to announce the purchase of cutting-edge equipment from Sodick, a global leader in precision EDM technology. This strategic investment includes the purchase of the following state-of-the-art machines:
(2) Wire EDM – ALN600G
(2) Sinker EDM – AL60G
(1) EDM Drill – K3HS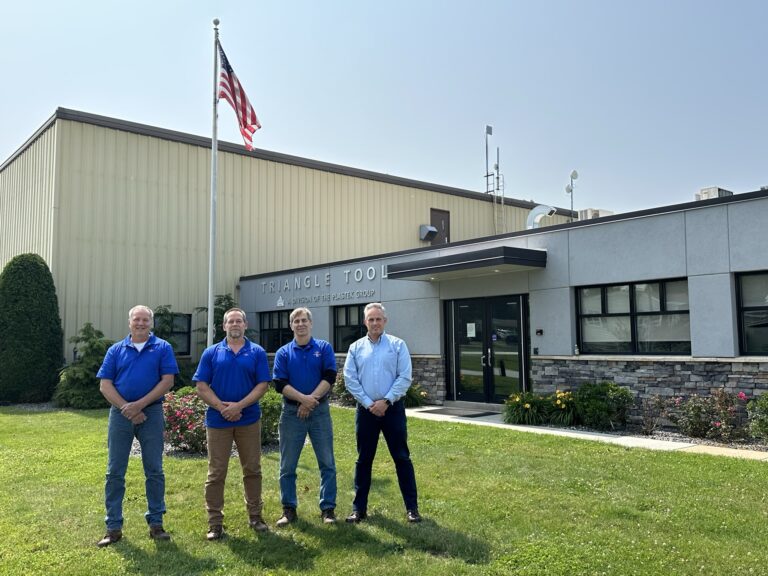 This decision comes after an extensive evaluation process led by a team of Plastek's toolmakers and stakeholders, in collaboration with our counterparts in Brazil. "Our main objective throughout this evaluation was to identify the equipment manufacturer that we could partner with to meet The Plastek Group's long-term needs, in North America and Brazil." said James Jergens, Tooling General Manager, The Plastek Group.
<– pictured right to left: James Jergens, Greg Verno, Darin Kurelowech, and Marty Daubert.
The evaluation process comprised 32 key points of interest, encompassing machine test cuts, service availability, accuracy, long-term pricing, and equipment availability. Sodick's unparalleled reputation as a world leader in precision EDM equipment and their dedication to providing exceptional support and service solidified them as the ideal partner for our expansion efforts.
"We are incredibly enthusiastic about this equipment investment," said Doug Prischak, VP Global Tooling & Engineering at The Plastek Group. "Sodick's cutting-edge technology aligns perfectly with our commitment to delivering the highest quality products to our valued customers. With this new technology, we are confident it will enhance our manufacturing capabilities and maintain our position at the forefront of the industry."
The Plastek Group anticipates the new equipment's delivery in September. Implementing Sodick's Wire EDM, Sinker EDM, and EDM Drill will bolster our productivity and enable us to pursue new opportunities and address the ever-evolving demands of the global market.
About The Plastek Group: Since 1956, The Plastek Group has been a leading manufacturer of custom & stock designs for consumer products, tool & mold build manufacturing, molding & assembly, and added value services. Our unwavering commitment to innovation, quality, and customer satisfaction has allowed us to forge strong relationships with clients worldwide. With a global presence and a team of highly skilled professionals, we continue to push the boundaries of manufacturing excellence.
About Sodick: Sodick is a renowned name in the EDM industry, renowned for producing cutting-edge equipment that sets the benchmark for precision, reliability, and performance. Their dedication to research and development has enabled them to consistently deliver state-of-the-art solutions to meet the ever-increasing demands of the manufacturing sector.